These are "Dark" (Energy) Times
Updated: Feb 6
Sorry we haven't posted in a while. Law school has us pretty busy! We have been seeing an increasing number of witches screaming about love and light and how negative energy is bad energy. This is simply not true.
THERE IS NO SUCH THING AS GOOD, BAD, DARK, OR LIGHT ENERGY!!!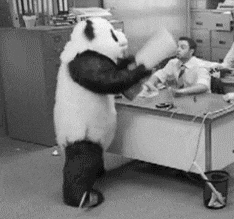 Energy is Energy. Energy comes in three forms: positive, negative, and neutral. Many witches associate positive energy as "good energy" and negative energy and "bad energy." There are several reasons this line of thinking happens.
First, positive energy operates on a higher vibration than negative energy (we will talk a bit about vibes below), so naturally, as humans, we are more attuned to higher vibrations. Negative energy has lower vibrations, which if you remember anything from middle school: a negative plus a positive is still a negative. The same concept applies to energy alchemy. When our "love and light" positive energy interacts with a negative energy we naturally feel a lower vibration. You have likely experienced this when interacting with a depressed person, someone with a low vibrating negative energy in their aura. Sadness produces negative energy from initially neutral personal energy. There are three sources of energy: personal, divine, and universal/elemental.